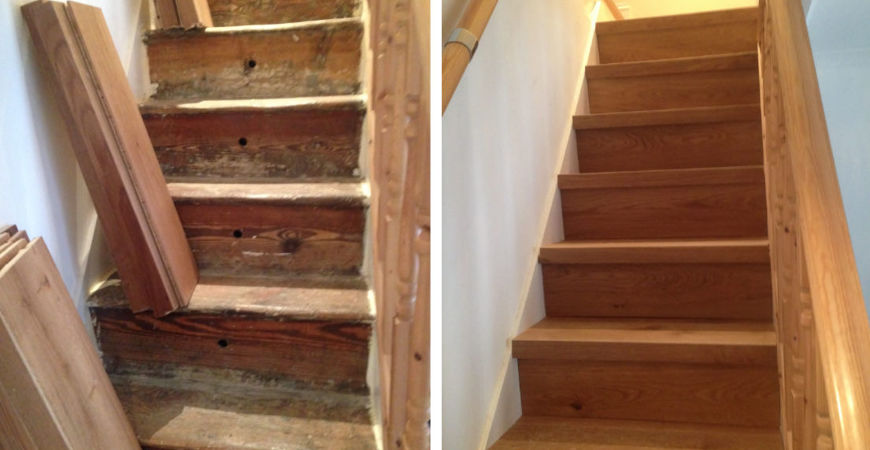 Why not give your home a facelift by renewing the stairs!
26.09.2022
Does your staircase look tired and warn out? Take a look at our latest project.
The process requires the expertise of our master fitter who would first inspects the existing stairs, then carry out the necessary work to fix any issues before the stairs are coated in new hardwood oak.
The finishing coat is applied, chosen by you from a selection of oils and coloured stain. This process makes your stairs stronger and long-lasting.
All our finishing products contain non-toxic substance and are safe for children and pets.
Our master fitter has over 20 years' experience of working with wood and a wealth of knowledge and advice for any wood related projects. Call us for advice and quote!